DC Pedicab is the premier pedal-powered purveyor of professional sightseeing tours and rides in Washington, DC.
Call or text our reservations line at (202)345-8065
Taking a cue from similar human-powered experiences that have been thriving overseas for well over a century, since 2005, DC Pedicab has been committed to promoting a more ecelectic and exciting way to see the sights and get around in our nation's capital.
DC Pedicabs are not only ecologically sustainable, but are also faster than walking, definitely more exciting than taking a traditional taxi cab, bus, or Metrorail service, and are capable of maneuvering through heavily congested city traffic with ease. Our DC-licensed Sightseeing Tour Guides and capable chauffeurs, and the state-of-the-art fleet of bike taxis they ride, set the industry standard for professional interpretive tours and entertainment-based transportation in Washington, DC. We offer:
Find Activity / Explore Activities
Capacity for up to three adults to be seated in comfort and style
Additional floor and storage space for suitcases, bags, and purses
A safe and sturdy design
A unique and fun-filled, open-air riding experience
So whether you're out seeing the sites by day or night, or getting an early or late start with the restaurant, theater, sports venue, and bar scene, DC Pedicab is the revolutionary and exciting choice for getting around in the city.
Reservations - (202)345-8065
---
DC Pedicab Sightseeing Tours & Services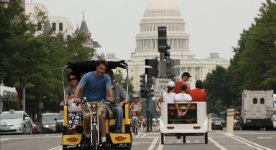 Whether a tour of historic attractions up on Capitol Hill, or an evening tour of the National Mall, choose from several ...
---
DC Pedicab Social Media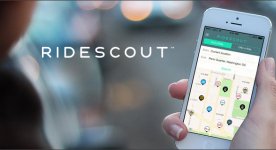 Summon an open-topped pedicab ride on your schedule with this cutting-edge location-enabled mobile app available in the ...